Closing day is done, your deal is completed in SureFund, and all the funds have been disbursed according to your instructions… Now what?
To help you quickly close out your files for your client, SureFund offers two types of documents to confirm that payments have been made. These can be found under the DOCUMENTS tab of your deal, under Confirmation Documents
Payout Confirmation Letter
Once all the payments for your deal are completed, the Payment Confirmation Letter is automatically uploaded to your deal in SureFund. This letter summarizes all the payments made and often serves as sufficient evidence for your records.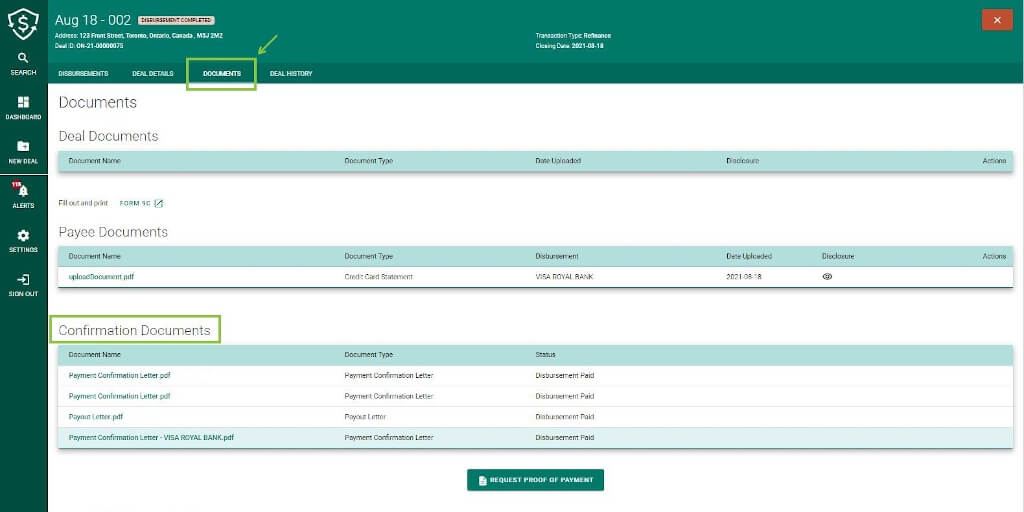 Proof of Payment Documents
Sometimes you require additional documentation as proof of payment. Don't worry, we've got you covered! You can submit a request for proof of payment for specific disbursements and you will receive a notification when your document is uploaded to SureFund. For step-by step instructions, click here.
Deal Confirmation Documents help you close out your files and reconcile your accounts efficiently, so you can be ready for the next closing day!